Brain Resource Center
Jump to navigation
Jump to search
"We Offer personalized treatment and brain training programs to help children, adults and professionals improve brain health and cognitive functions."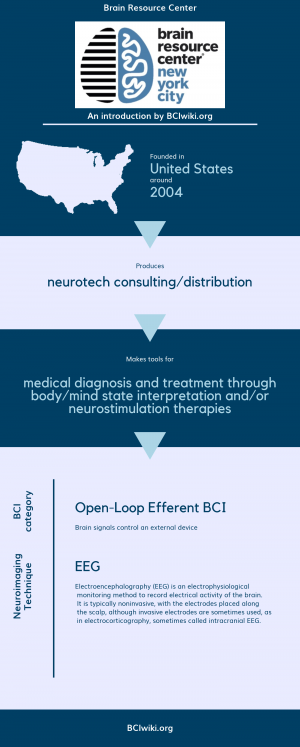 Founded in The United States around 2004, Brain Resource Center produces neurotech consulting services.
Brain Resource Center makes tools for medical diagnosis and treatment through body/mind state interpretation and/or neurostimulation therapies.
BCI Categories: Open-Loop Efferent
Neurosensing Technique(s): EEG
Links