Divergence Neuro
Jump to navigation
Jump to search
"Divergence is a mobile, cloud-based, AI-driven mental health technology platform that connects therapists and patients through smart relational technology to achieve better outcomes in mental health care."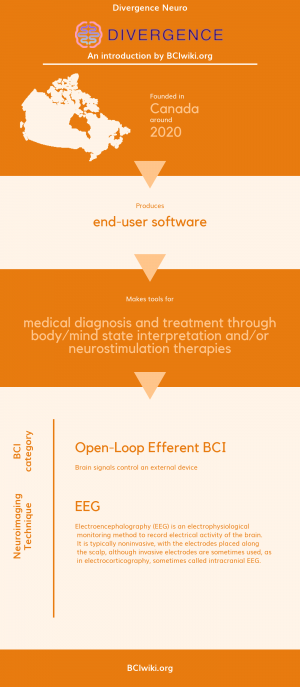 Founded in Canada around 2020, Divergence Neuro produces end-user software.
Divergence Neuro makes tools for medical diagnosis and treatment through body/mind state interpretation and/or neurostimulation therapies.
BCI Categories: Open-Loop Efferent
Neurosensing Technique(s): EEG
Software
Links