FocusCalm
Jump to navigation
Jump to search
"FocusCalm is an EEG headband and app that helps you learn how to control your mindset in just a few minutes per day."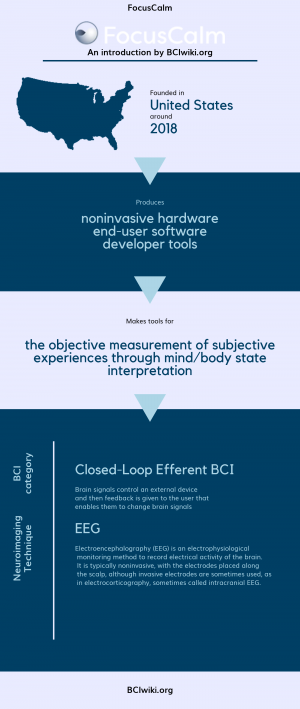 Founded in The United States around 2018, FocusCalm produces noninvasive hardware, end-user software and developer tools.
FocusCalm makes tools for the objective measurement of subjective experiences through mind/body state interpretation.
BCI Categories: Closed-Loop Efferent
Neurosensing Technique(s): EEG
Hardware
Links
Website LinkedIn Twitter App Store Play Store FacebookInstagramYouTube