Hoolest Performance Technologies
Jump to navigation
Jump to search
Drug-free technologies that enhance human performance. "The P57 ONE is a novel non-invasive electrical nerve stimulation device. It works by applying small electric impulses that stimulate a branch of the vagus nerve around the ear. This activates the body's own response to induce a calm and focused state."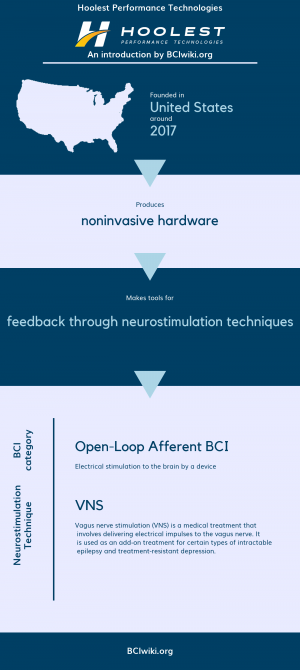 Founded in The United States around 2017, Hoolest Performance Technologies produces noninvasive hardware.
Hoolest Performance Technologies makes tools for feedback through neurostimulation techniques.
BCI Categories: Open-Loop Afferent
Neurostimulation Technique(s): VNS
Links