MINDIG
Jump to navigation
Jump to search
"At MINDIG, we help our partners generate more understanding out of their EEG data. In addition to data collection, we provide a range of value-added services such as data analysis, visualization, and interpretation. Our team of experts assist you with data interpretation and providing insights to help advance your research or product development."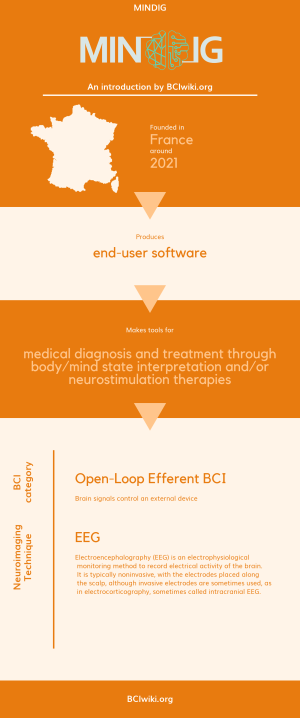 Founded in France around 2021, MINDIG produces end-user software.
MINDIG makes tools for medical diagnosis and treatment through body/mind state interpretation and/or neurostimulation therapies.
BCI Categories: Open-Loop Efferent
Neurosensing Technique(s): EEG
Links