MemoryMD
Jump to navigation
Jump to search
"New York-based medical device technology company, combining twenty years of expertise in brain analysis, deep learning, and artificial intelligence."

MemoryMD is the child company of Brain Scientific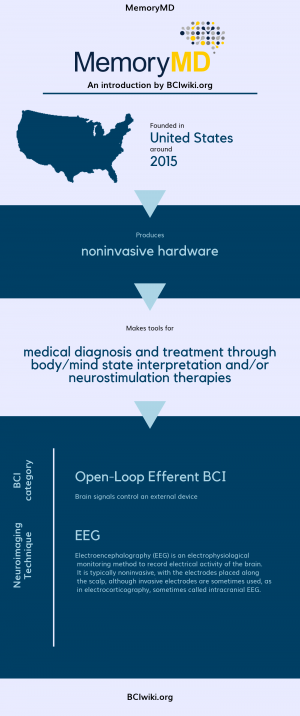 Founded in The United States around 2015, MemoryMD produces noninvasive hardware.
MemoryMD makes tools for medical diagnosis and treatment through body/mind state interpretation and/or neurostimulation therapies.
BCI Categories: Open-Loop Efferent
Neurosensing Technique(s): EEG
Links