MindMetriks
Jump to navigation
Jump to search
"We are a multi-disciplinary and international expert team that combines areas from among others neuroscience, marketing, loyalty, psychology, statistics and semiotic.
We provide consultancy services in those areas as well as neuro-marketing consultancy & neurotechnology for Universities, Market Research Companies & consumer good companies."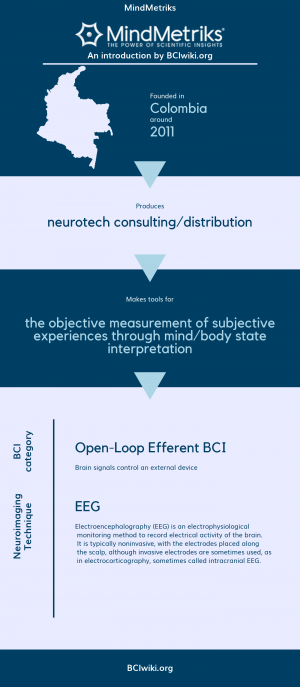 Founded in Colombia around 2011, MindMetriks produces neurotech consulting services.
MindMetriks makes tools for the objective measurement of subjective experiences through mind/body state interpretation.
BCI Categories: Open-Loop Efferent
Neurosensing Technique(s): EEG
Links