NBT Analytics
Jump to navigation
Jump to search
"NBT Analytics provides extensive insights on how drugs influence the brain through a comprehensive selection of EEG biomarkers and identification of drug specific indices."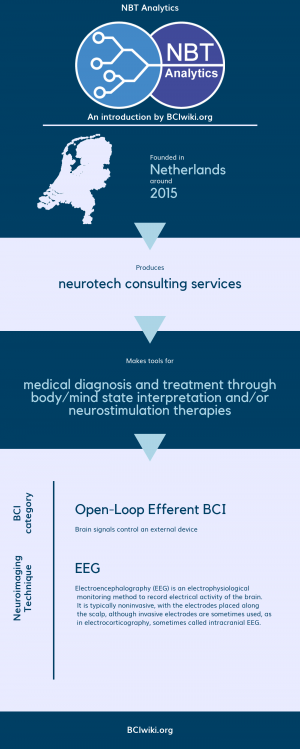 Founded in The Netherlands around 2015, NBT Analytics produces end-user software.
NBT Analytics makes tools for medical diagnosis and treatment through body/mind state interpretation and/or neurostimulation therapies.
BCI Categories: Open-Loop Efferent
Neurosensing Technique(s): EEG
Links