NEUROHM
Jump to navigation
Jump to search
"NEUROHM is a global research & technology provider. We create solutions to better understand consumers true emotions, motives and drivers. Take your insights to the next level by applying smart & agile tools."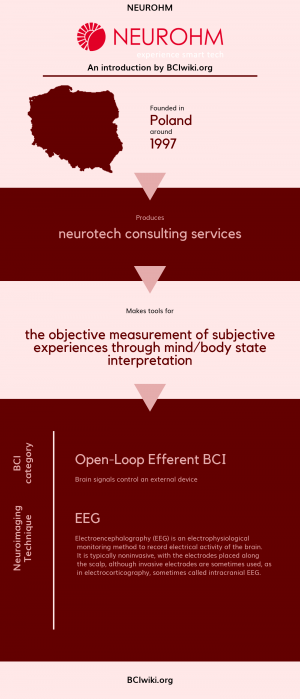 Founded in Poland around 1997, NEUROHM produces neurotech consulting services.
NEUROHM makes tools for the objective measurement of subjective experiences through mind/body state interpretation.
BCI Categories: Open-Loop Efferent
Neurosensing Technique(s): EEG
Links