Physip
Jump to navigation
Jump to search
"Physip designs, develops and commercializes innovative software solutions, all based on a common approach - entirely automated, using EEG only, and only 2 EEG sensors: sleep analysis, drowsiness analysis, monitoring of the risk of impaired performances. We develop innovative and flexible tools for a precise, objective and reliable analysis."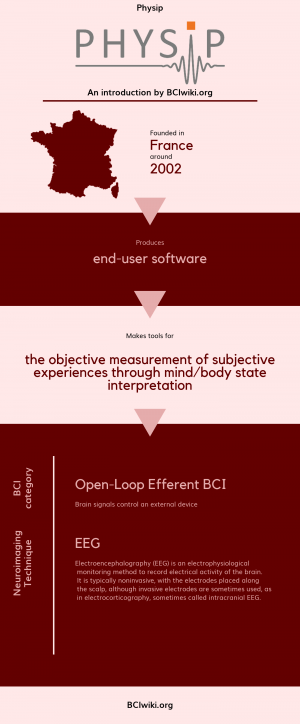 Founded in France around 2002, Physip produces end-user software.
Physip makes tools for the objective measurement of subjective experiences through mind/body state interpretation.
BCI Categories: Open-Loop Efferent
Neurosensing Technique(s): EEG
Links