SPR Therapeutics
Jump to navigation
Jump to search
"SPR Therapeutics is committed to improving the lives of millions of pain sufferers with its peripheral nerve stimulation (PNS) platform technology poised to be the standard of care and ultimately, the treatment of choice for pain management."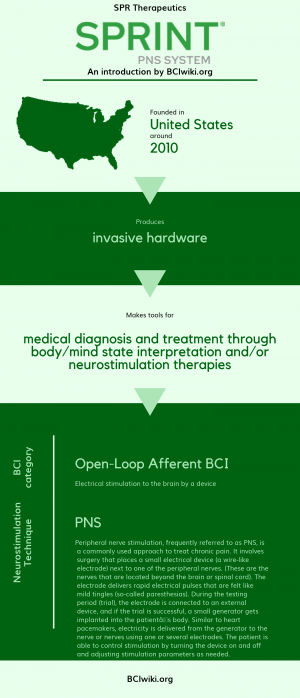 Founded in The United States around 2010, SPR Therapeutics produces invasive hardware.
SPR Therapeutics makes tools for medical diagnosis and treatment through body/mind state interpretation and/or neurostimulation therapies.
BCI Categories: Open-Loop Afferent
Neurostimulation Technique(s): PNS
Links